Herbs for skin health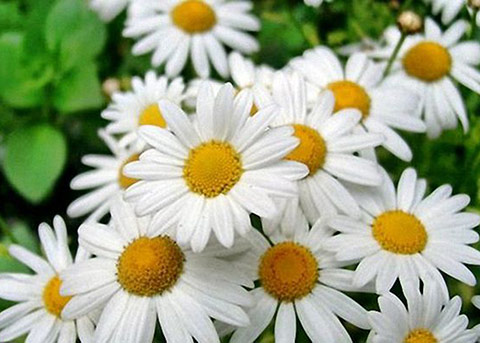 If you want a healthy skin without spending too much on expensive synthetic beauty products then it is time to switch to a green budget option – herbs. Herbs have been the key to healthy gorgeous skin since the ancient times, and their magical abilities have long been praised in the world.
Here you will find 3 herbs that are recommended by the experts for a healthy skin. While you can look for organic beauty products containing these herbs in stores, we provided a few easy herbal recipes for 100% organic herbal skin treatment. These herbs are widely available in local grocery stores. Make them a part of your skin care routine, and allow them to work their magic on you.
Calendula
Calendula, which is often called pot marigold, helps to repair skin damage. It has anti bacterial and anti inflammatory properties that promotes fast healing. Hence, it is a great natural cure for sunburn, hyperpigmentation, rashes, allergies, insect bites and other skin irritations. Calendula is so delicate on the skin that it is used as a medication on diaper rashes of babies. So, calendula can even be used in the sensitive under-eye pads to remove dark circles.
Directions for use: Take one cup of dried calendula and soak it in 12 oz of extra virgin olive oil in a closed jar. After 28 days, strain using an old fabric. Squeeze out all the oil and store it in a cold place. Rub the oil on your skin every day for herbal skin treatment.
Chamomile
Chamomile is an excellent anti-oxidant for topical skin care. It softens and smoothen skin by facilitating skin tissue and cell growth. Chamomile is famous for its ability to create a calming effect to reduce stress. You may want to know why reducing stress is important for the skin. Well, stress deprives skin from proper blood flow and fastens aging process, and so by reducing stress, chamomile ensures proper blood flow to the skin cells, preventing problems such as wrinkles, acne and dry and damaged skin. Chamomile is also a natural skin lightener that evens out skin complexion.
Directions for use: Crush 5-6 Chamomile flowers. Add distilled water, 2 spoons of honey and a few drops of lemon juice to it to make chamomile beauty serum. Apply it all over your face. After 15-0 minutes wash it off with cold water.
Rose Petals
Roses are a symbol of beauty. Rose petals are so soft and smooth, and so pleasing to the eye. The good news is topically using rose petals and rose water can make your skin as tempting and as attractive as the rose petals themselves. Rose petals purify and clean the skin and give skin a natural glow. They rehydrate the skin to make you a blooming beauty. Rose petals are very effective in treating puffy, swollen eyes.
Directions for use: Mash rose petals to make a paste with milk and coconut oil. Apply it as a face mask to your face and neck. Leave it for 10-15 minutes and wash it off. You can also make your own facial cleanser by making a paste with rose water and glycerin.
Also read: